Clip of the Day
The timeless beauty of Catherine Deneuve
Entertainment
The Movie the Grapes of Wrath depicts life during the depression in the 1930s
The Grapes of Wrath 1940 Directed by John Ford, this black and white epic drama, adapted from John Steinbeck's 1939 novel. The film honestly and realistically recreates the economic impact of the Great Depression and one representative family - the Joads. Highly awarded with seven Academy Award nominations for the film. Jane Darwell won for Best Supporting Actress and John Ford won for Best Director. Henry Fonda was applauded for one of his greatest film roles. The plight of the Joad family is portrayed as a microcosm of the thousands of migrant family's departure from their windy and dusty land, and their slow disintegration provides insight into the thousands of families who were evicted and uprooted from their "Dust Bowl" farm land, and forced to search westward in California for jobs and survival.
Jack Nicholson Receives Cecil B Demille Award | Golden Globes 1999
Remembering | The radio comedy team of Bob and Ray
Bob Elliott and Ray Goulding | perform one of their routines in this rare 1981 TV appearance. Bob and Ray were an American comedy duo whose career spanned five decades. The comedians duo's format was typically to satirize the medium in which they were performing, such as conducting radio or television interviews, with off-the-wall dialogue presented in a generally deadpan style as though it was a serious broadcast.
Jane Fonda wins the Oscar® for Best Actress for her performance in "Coming Home" at the 51st Academy Awards® in 1979
Remembering John Denver performs Annie's Song LIVE
John Denver, was an American musician, singer-songwriter, record producer, activist, actor, and humanitarian, whose greatest commercial success was as a solo singer, starting in the 1970s. He recorded and performed primarily with an acoustic guitar and sang about his joy in nature, his disdain for city life, his enthusiasm for music, and his relationship trials. Denver's music appeared on a variety of charts, including country music, the Billboard Hot 100, and adult contemporary, in all earning him twelve gold and four platinum albums with his signature songs "Take Me Home, Country Roads", "Annie's Song", "Rocky Mountain High", "Thank God I'm a Country Boy", and "Sunshine on My Shoulders".
Beauties!!!
Angie Dickinson
Audrey Hepburn
Cybill Shepherd
Debbie Reynolds
Sophia Loren
Angie Dickinson
Audrey Hepburn
Cybill Shepherd
Debbie Reynolds
Sophia Loren
Movie of the Day
MOVIE - Go for Broke! featuring Van Johnson - 1951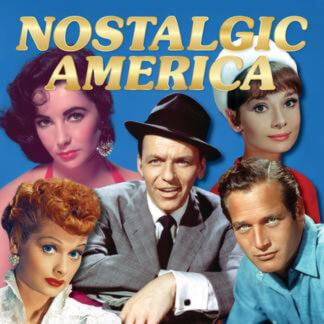 Collectible Editions
You have a choice of three versions of our collectible edition to select from. 52-pages, 100-pages (special oversized edition) and our 104-page version (hard cover). Enjoy your stroll down memory lane!
Learn More »
Looking for More?
Fret not, we've got more! Pick a category below to see what we've got.