Clip of the Day
Peter, Paul and Mary perform "Blowin' in the Wind" a song written by Bob Dylan in 1962
Entertainment
John Lennon | His final interview | December 8th, 1980 - 12 hours before his death
Dustin Hoffman winning Best Actor for "Kramer vs. Kramer"
Elton John performs Live in London, UK at the "Royal Opera House" on December 1, 2002
Mick Jagger inducts The Beatles - Rock and Roll Hall of Fame Inductions 1988
Remembering Emmet Kelly
Emmett Kelly Sr. first circus job was with Howe's Great London Circus with Emmett performing an aerialist act and doubling as a white faced clown. He married Eva Moore, another circus trapeze artist, and they performed together as the "Aerial Kellys" with Emmett still performing occasionally as a white faced clown until 1923. The next year, Eva became pregnant and Emmett tried to increase his salary by developing a new clown character for the show based on his sketches of Weary Willy. His boss of the circus thought that the tramp clown wasn't appropriate for the circus. Weary Willy was, in his opinion, too scruffy and dirty-looking. Later, in 1933, during the Great Depression, the appearance of tramps and hobos became more acceptable to American audiences, and Emmett introduced his Weary Willy character full-time. He caught the attention of John Ringling North, who eventually signed him in 1942 for the Ringling Bros. Barnum & Bailey Circus. He remained with the Ringling Bros. Barnum & Bailey Circus for fourteen seasons, taking the 1956 season off to perform as the 'mascot' for the Brooklyn Dodgers, to travel and pursue his writing career full-time.
Sally Field wins Best Actress for "Norma Rae" in 1980
Movie of the Day
Notorious | starring Cary Grant, Ingrid Bergman, and Claude Rains | Directed by Alfred Hitchcock | 1946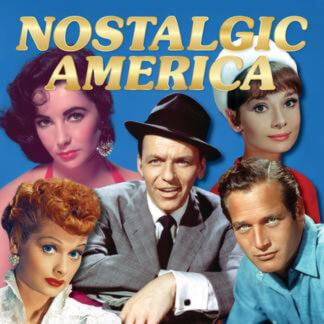 Collectible Editions
You have a choice of three versions of our collectible edition to select from. 52-pages, 100-pages (special oversized edition) and our 104-page version (hard cover). Enjoy your stroll down memory lane!
Learn More »
Looking for More?
Fret not, we've got more! Pick a category below to see what we've got.