Clip of the Day
Buffalo Springfield's Stephen Stills and Richie Furay sat down with Rolling Stone's Patrick Doyle to explain the bands future
Entertainment
The Temptations - Live In Concert
Top 10 List of Songs from 1969 1. "Crimson & Clover" - Tommy James & The Shondells 2. "Everyday People" - Sly & the Family Stone 3. "Dizzy" - Tommy Roe 4. "Aquarius/Let the Sun Shine In" - The 5th Dimension 5.  "Get Back" - The Beatles w/Billy Preston 6.  "Love Theme from Romeo & Juliette" - Henry Mancini 7.  "In the Year 2525" - Zager & Evans 8.  "Honky Tonk Woman" - The Rolling Stones 9.  "Sugar, Sugar" - The Archies 10. "I Can't Get Next to You" - The Temptations BUT...The song that won the Grammy Award for Best Song that year was Mrs. Robinson (from the movie, The Graduate) by Simon & Garfunkel
Herb Alpert - Tijuana Brass Medley
David Bowie – Space Oddity
David Robert Jones January 8, 1947 – January 10, 2016, known professionally as David Bowie was an English singer, songwriter and actor. He was a figure in popular music for over five decades, regarded by critics and musicians as an innovator, particularly for his work in the 1970s. His career was marked by reinvention and visual presentation, his music and stagecraft significantly influencing popular music. During his lifetime, his record sales, estimated at 140 million worldwide, made him one of the world's best-selling music artists. In the UK, he was awarded nine platinum album certifications, eleven gold and eight silver, releasing eleven number-one albums. In the US, he received five platinum and seven gold certifications. He was inducted into the Rock and Roll Hall of Fame in 1996.
Michael Jackson performs One Day In Your Life
Neil Young performs the song Old Man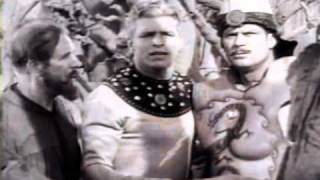 Movie of the Day
MOVIE - Flash Gordon - The Deadly Ray From Mars - starring Buster Crabbe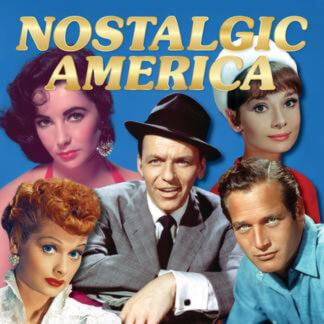 Collectible Editions
You have a choice of three versions of our collectible edition to select from. 52-pages, 100-pages (special oversized edition) and our 104-page version (hard cover). Enjoy your stroll down memory lane!
Learn More »
Looking for More?
Fret not, we've got more! Pick a category below to see what we've got.