July 19, 1927
Today In History
Ty Cobb set a major league baseball record by getting his 4,000th career hit
Remember When
MLK - I Have A Dream Speech
The March on Washington for Jobs and Freedom in 1963 was one of the largest political rallies for human rights in United States history. It took place in Washington DC and is where Martin Luther King Jr. standing in front of the Lincoln Memorial delivered his historic "I Have a Dream" speech, on the 28th day of August 1963. An estimated 200,000 to 300,000 people were in attendance that day.
Relive the 1970 NBA Finals, when Willis Reed's comeback inspired the Knicks to the championship
Knicks Win NBA Championship in 1970 - With Bill Russell retiring after the 1969 season, the NBA Eastern Division was finally open to all contenders, and the New York Knickerbockers took full advantage and finished in first place with 60 wins. They were led by MVP Willis Reed, First team All-Star Guard Walt Frazier, Forwards Dave DeBusschere and Bill Bradley, and guard Dick Barnett. Coach Red Holzman emphasized team defense, a cohesive team offense and a deep bench led by Mike Riordan, Dave Stallworth, and Cazzie Russell. In a devastating moment to the team, Willis Reed was injured in the finals, and almost everyone thought the Knicks championship run was over. In one of the most inspirational and memorable sports moments of all time, just before Game 7 of the NBA Finals an injured Willis Reed emerged onto the Madison Square Garden floor shortly before tip-off. He dragged his injured leg on to the floor playing just a few minutes before retiring to the bench for the rest of the game. The emotionally rejuvenated Knicks beat the Lakers that night 113–99 to win the championship.
The Final Out - Rico Petrocelli cathes the final out - The "Impossible Dream" – the 1967 Boston Red Sox Win the AL pennant
Song of the Day
Tony Bennett, Queen Latifah | Who Can I Turn To
It's a Beautiful Day sings White Bird - Live Concert - July 7, 1970 - Tanglewood in Lenox, Mass.
Explore America
Visit the Trading floor on Wall Street
Classic Hollywood
Shirley MacLaine
Adele Jergens
Angela Lansbury
Audrey Meadows
Barbra Streisand
Shirley MacLaine
Adele Jergens
Angela Lansbury
Audrey Meadows
Barbra Streisand
TV Show of the Day
Lets make a Deal - Pilot in 1963 - This 37 minute pilot, produced on May 25, 1963 with Monty Hall led to the series becoming a regular scheduled program
"Let's Make A Deal" hosted by Monte Hall debuted on NBC during the daytime last week. This show is one of the most innovative 30 minutes in television this year. Would be contestants dress up in colorful outfits to get Monte's attention. He'll offer them $ 50.in cash on the spot if they can produce from their handbags such items as a hardboiled egg, a picture of their elementary school gym teacher, a hair curler, etc… Once they get paid off, they are offered the chance to trade for a box or maybe what is behind door # 1,2, or 3. They might win a living room set, a trip to Hawaii, a washer dryer, or maybe a lonely smelly goat. From rags to riches and sometimes back, this show is fun, a little bizarre, and full of laughs. Find time to watch it !
A Conversation with Carole King at the JFK Presidential Library and Museum in Boston
Singer – Songwriter, Carole King At the age of 18, Carole King had her first chart topper as a songwriter with 'Will You Love Me Tomorrow', co-written with Gerry Goffin, the two eventually married and divorced. Over the years, the two wrote dozens of popular songs for a variety of singers, many of which became standards in American popular culture. In 1997, King co-wrote 'The Reason' for Celine Dion, a hit of epic proportions. Though she was born in February of 1942, Carole King did not become successful as a performer until the 1970s. Like many musicians before her, King experienced disappointment with the release of her first album, entitled 'Writer.' Her redemption, however, came with the album 'Tapestry' which topped the U.S. charts for 15 weeks in 1971 and was one of the longest running chart toppers until the record was broken by Whitney Houston. King's catalog includes 25 solo albums. Most recently, she and James Taylor created and released 'Live at the Troubadour', a very successful collaboration that sold in excess of 600,000 copies. Over the years King has been inducted into the Rock & Roll Hall of fame, the Songwriters Hall of fame and been awarded four Grammy's.
Clips of Marvin Miller and the baseball players union winning a challenge for free agency in baseball.
Interview of the Day
Neil Armstrong Rare Interview
The Luner Module "Eagle" landed on the Moon at Tranquility Base on July 20, 1969 at 4:18 p.m. EDT, Neil Armstrong realized that they were heading into a field of boulders on the northeast shoulder of a crater the size of a football field. Drama was the last thing that any one had wanted. A warning light was telling him he had less than 60 seconds of fuel left, but they were close now and it was just a matter of easing themselves down. Forty seconds had passed since the sixty-second warning, and Armstrong proclaimed "The Eagle Has Landed." For the astronauts, the landing had been the big moment of the mission. But, for the waiting world, the big moment was still to come - the first footstep. Armstrong stood on the pad for a moment or two, testing the soil with the tip of his boot before he made the epochal "small step" proclaiming "That's one small step for a man, one giant leap for mankind." With only a short time at their disposal, he and Aldrin raised an American Flag, gathered forty-seven pounds of samples, and took about one hundred color photographs. Finally they got themselves back into the spacecraft for a safe return to earth.
The Best of Yellowstone - America's National Parks
Yellowstone National Park - A vast wilderness of natural beauty On March 1, 1872 President Ulysses Grant signed into existence the world's first national park, Yellowstone National Park. The 2.2 million acres of wilderness was "set apart as a public park or pleasuring ground for the benefit and enjoyment of the people." Yellowstone's name is historically credited to the Native Americans. The name is derived from the Yellowstone River, which has high yellow rock cliffs along its banks. In 1872 the vast wilderness of the west was viewed by most Americans as something to be tamed, to be explored, settled, mined, logged, ranched and farmed. The west was not valued for its wilderness. It is remarkable that during such an age Yellowstone was set aside as the world's first national park, clearly an illustrative indicator of how unique and magnificent Yellowstone was perceived to be, even then. In 1903, President Theodore Roosevelt visited Yellowstone and was awed at the beauty and wildness of the Park. The railroads were catering to Yellowstone tourists, taking visitors by the carloads to the Park. In 1916, President Woodrow Wilson signed into existence a new government agency, the National Park Service, forever changing the administration of our national parks. In 1917, only two years after the first automobile entered the Park, some 5000 people entered Yellowstone during the summer season.
Remembering Dean Martin
Dean Martin – Timelessly Cool When your biographer refers to you as a classical menefreghista (pronounced meh-neh-freh-gi-stah) which is Italian for one who literally does-not-give-a-expletive, Dean Martin, the definition of Mr. Cool, needs no further introduction. Crooner, actor, comedian, film producer and a member of the legendary Rat Pack, Martin, who rubbed elbows with the likes of Jerry Lewis, Frank Sinatra and Marlon Brando, rose to stratospheric heights of American icon by transcending his talents through several mediums including film, stage and television. Born in 1917 in Steubenville, Ohio a small steel-mill town located on a port off the Ohio River, Dean was raised by a Italian father and Italian-American mother, learning to speaking Abruzzese, a dialect of Italian, before learning English at school at the age of 5. Dean was bullied for his broken English during his early years and decided to drop out of high school in 10 grade because he thought he was smarter than his teachers. As a teenager, Dean bootlegged liquor, got a job as a card shark, worked in a steel mill and, at the age of 15, became a boxer calling himself "Kid Crochet". According to Dean, he fought in 12 matches, winning in his words "all but 11 of them." Though he didn't earn much during his boxing days, he did earn a broken nose, a scarred lip, broken knuckles, and bruised body. Dean befriended and roomed with Sonny King, who introduced him to comedian Jerry Lewis. Martin and Lewis, would go on to team up together, reaching superstardom with films such as At War with the Army (1950). But it didn't start out that way. Martin and Lewis's debut at Atlantic City's 500 Club in 1946 was ill-received, so bad was their first act that the club owner threatened to fire them if they didn't come with a better act for their second show. The duo regrouped, performing an array of ad-libbed songs and skits that had the audience roaring with laughter by the end of it. They eventually built up their success with a series of well-paid gigs and eventually landed on television's Ed Sullivan Show. Martin and Lewis would eventually break up after over 10 years together and although critics predicted Lewis's star power to rise and Martin's to fade, the opposite happened. Martin became a true superstar, achieving solo success for his roles in the Young Lions (1958) with Marlon Brand and Montgomery Clift and Some Came Running (1958) with Frank Sinatra and Shirley MacLaine. In 1965, Martin transitioned to television by hosting one of the most successful TV series in history with The Dean Martin Show which lasted in 1973. During that time, he skewered all-time greats such as Bob Hope, Frank Sinatra, Lucille Ball, James Stewart and more, earning a Golden Globe Award for his efforts. Martin stayed out of the limelight through the 1980s and when his beloved son Dean "Dino" Paul Martin was killed in a plane crash in 1987, Martin was devastated by the loss of his son, and never fully recovering from it. He died on Christmas Day in 1995.
Beautiful Sounds!
Lester Flatt and Earl Scruggs
Louis Armstrong
BB King
Buddy Rich
Lionel Hampton
Lester Flatt and Earl Scruggs
Louis Armstrong
BB King
Buddy Rich
Lionel Hampton
Great College Athletes
Kenny Stabler - University of Alabama
Barry Sanders - Oklhaoma State
Herschel Walker - University of Georgia
Larry Bird - Indiana State
Michael Jordan - University of North Carolina
Kenny Stabler - University of Alabama
Barry Sanders - Oklhaoma State
Herschel Walker - University of Georgia
Larry Bird - Indiana State
Michael Jordan - University of North Carolina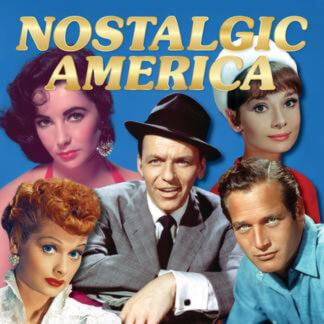 Collectible Editions
You have a choice of three versions of our collectible edition to select from. 52-pages, 100-pages (special oversized edition) and our 104-page version (hard cover). Enjoy your stroll down memory lane!
Learn More »
---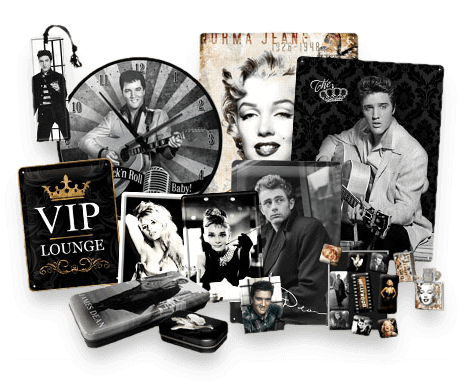 Nostalgic Gifts...
Looking to get someone a piece of history that they'll love? Check out our hand-picked suggestions for the best memorabilia and nostalgic themed items at our online store!
Visit Our Store »
Looking for More?
Fret not, we've got more! Pick a category below to see what we've got.