September 30, 1955
Today In History
James Dean was killed in Cholame, California in a car crash
At 5:45 pm, 24-year-old actor James Dean was killed in Cholame, California, when the Porsche he was driving hits a Ford Tudor sedan at the intersection of State Road 466 and State Route 41.
Remember When
Paul Neal "Red" Adair was an American oil well firefighter, best known for capping oil well blowouts, both land-based and offshore
Remembering Tiger Stadium and some classic games played there
Up Close and Personal
James Brolin
Al Pacino
Art Buckwald
Barbara Walters
Carol Burnett
James Brolin
Al Pacino
Art Buckwald
Barbara Walters
Carol Burnett
TV Show of the Day
John Denver - Rocky Mountain Christmas 1975 TV Special
From its original broadcast (March 29, 1978), here are the final minutes of "A Special Evening With Carol Burnett." This was also the final "Carol Burnett Show." Carol thanks the crew, and sings "I'm So Glad We Had this Time Together" one last time.
THE DALLAS COWBOYS - AMERICA'S TEAM
In early 1960 Clint Murchison, Jr., and Bedford Wynne were awarded an expansion franchise in to the NFL and on September 24th the Cowboys hosted the Pittsburgh Steelers at the Cotton Bowl in their first official game. The Cowboys were winless in their inaugural season with a record of 0-11-1. The next season the Cowboys won their first ever game defeating the Pittsburgh Steelers 27-24. In 1966 President and GM Tex Schramm became heavily involved in the negotiations as the AFL and NFL agreed to a merger setting up a season ending Championship Game, later to be referred to as the Super Bowl. On October 24, 1971 the Cowboys played their first game in their state of the art stadium and defeated the New England Patriots 44-21. That year they returned to the Super Bowl for the second straight season and won their first championship defeating the Dolphins 24-3.
Interview of the Day
Sid Caesar discusses the writers from the TV show "Your Show of Shows"
Sid Caesar – Your Show of Shows Your Show of Shows was a live sketch comedy television series and a Saturday night fixture for four years from 1950 – 1954. It featured Sid Caesar, Imogene Coca and was ably supported by Carl Reiner and Howard Morris. Writers for the show included Mel Brooks, Neil Simon, Larry Gelbart, Carl Reiner, and Woody Allen. In the Autumn of 1954, Caesar began Caesar's Hour starring Carl Reiner, Howard Morris, and Nannette Fabray, which lasted three seasons.
Flintstones Cigarette Commercial
American Icons
Elvis
Audrey Hepburn
Gregory Peck
Bruce Springsteen
Sandy Koufax
Elvis
Audrey Hepburn
Gregory Peck
Bruce Springsteen
Sandy Koufax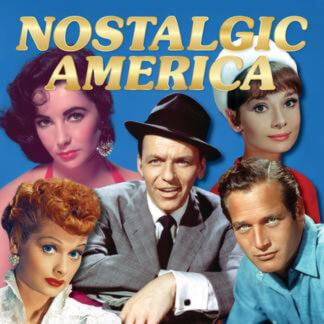 Collectible Editions
You have a choice of three versions of our collectible edition to select from. 52-pages, 100-pages (special oversized edition) and our 104-page version (hard cover). Enjoy your stroll down memory lane!
Learn More »
Looking for More?
Fret not, we've got more! Pick a category below to see what we've got.