May 31, 1930
Today In History
British Amateur Championship, Men's Golf, St. Andrews Links: Bobby Jones scores a 7 & 6 win over Englishman Roger Wethered for the first leg of his Grand Slam
Remember When
SPINDLETOP OIL GUSHER AMAZES OIL EXPERTS | Beaumont, Texas | January 10, 1901
GUSHER AMAZES OIL EXPERTS Beaumont, Texas January 10, 1901 The Spindletop oil strike, greater than the world has ever seen, was reported today in Beaumont, Texas. At 10:30am, a roar went up as a tower of oil spewed 200 feet in to the air. Estimates are that this well will produce at least 75,000 barrels a day, as much as the 37,000 wells now operating in the eastern part of the United States. This strike is a tribute to Patillo Higgins who for years steadfastly drilled while experts from Standard Oil and other companies scoffed at his tenacity. The success at Spindletop not only confounds the experts, but could alter the global balance of Petroleum power. Russia is now the world's leading producer with 185,000 barrels a day. The current price per barrel is $2 with estimates that the market price will drop to $.03 per barrel with this discovery.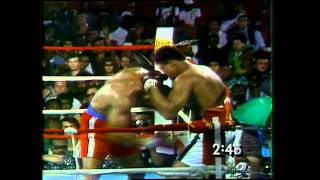 Muhammad Ali vs George Foreman - October 30, 1974
BOBBY ORR'S 1970 STANLEY CUP WINNING GOAL
Song of the Day
Tony Bennett, Josh Groban | This Is All I Ask
CBS News coverage of Woodstock from August 18, 1969
WOODSTOCK ROCKS Bethel, New York August 15 – 17, 1969 The largest rock concert ever, arrived and left, and we will never be the same again. The police estimated that there were a million people on the road trying to get to the festival. Controlling the overwhelming crowd was next to impossible. The festival actually took place on Max Yasgur's farm about fifty miles away. Woodstock was the original location since that was where Bob Dylan was currently residing. There were no clear headliners; the lineup included: Crosby Stills Nash and Young, Creedence Clearwater Revival, The Band, Jefferson Airplane, The Grateful Dead, Janis Joplin, Santana, The Who, Joan Baez, Arlo Guthrie, Richie Havens, Sly and the Family Stone, Blood, Sweat and Tears, Sha-Na-Na, Joe Cocker, Jimi Hendrix, and many more. Jimi Hendrix's guitar solo of the "Star Spangled Banner" might be the most memorable musical event of the festival. Woodstock was a peaceful gathering for one million young citizens who were virtually left on their own and discovered the words Sharing, Helping, Consideration, and Respect. Thousands left the Woodstock event with a totally different outlook on life, and rock music moved to the forefront of American pop culture.
Explore America
Casablanca - starring Bogart and Bergman
TV Show of the Day
TELEVISION: McHale's Navy - Ensign Gets A Zero
Remembering | Conan O'Brien interviewing Siskel and Ebert | February 2, 1997
The Greatest Movie Critics in history | Gene Siskel and Roger Ebert offer movie reviews and criticism, as well as other film-related features. Each film is given a "thumbs up" or "thumbs down" by each, indicating whether it is a good or bad movie. The first episode aired September 13, 1986 and the final episode aired August 0, 2010.
Greatest Moments In Sports
They had vision well beyond their years
Andy Worhol
Albert Einstein
Ansel Adams
Ben Franklin
Walter Cronkite
Andy Worhol
Albert Einstein
Ansel Adams
Ben Franklin
Walter Cronkite
College Stars
Irving "Magic" Johnson
Bill Bradley
Bernard King
Christian Laettner
Len Bias
Irving "Magic" Johnson
Bill Bradley
Bernard King
Christian Laettner
Len Bias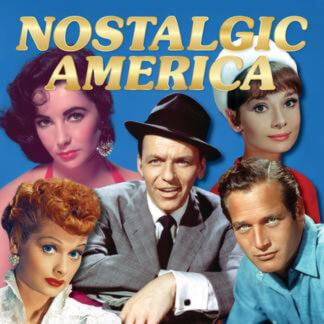 Collectible Editions
You have a choice of three versions of our collectible edition to select from. 52-pages, 100-pages (special oversized edition) and our 104-page version (hard cover). Enjoy your stroll down memory lane!
Learn More »
Looking for More?
Fret not, we've got more! Pick a category below to see what we've got.