August 18, 1977
Today In History
Elvis funeral service is held at Graceland
Remember When
Hugh Hefner on his 88th Birthday reflects back on life as a Playboy
HUGH HEFNER CHANGES AMERICA Hefner grew up in the mid west and majored in psychology at the University of Illinois at Urbana-Champaign. In 1949, Hefner wrote a term paper examining U.S. sex laws in light of the newly published Kinsey Institute research on male human sexuality. After serving as a copywriter for Esquire, he left in 1952 after being denied a $5 raise. He then took his biggest gamble by raising $10,000 from 45 investors - including $1,000 from his mother to launch Playboy. At its peak, Playboy sold more than 1,200,000 issues each month. Hefner's concept exploded as a variety of different avenues opened up. A late-night television program, "Playboy's Penthouse," premiered; The Playboy Jazz Festival took place in Rhode Island, and in 1960, Hefner opened up the first Playboy Club in Chicago. In less than two years, the number of clubs had expanded to 12, with over 125,000 patrons paying either $25 for a charter membership or $50 for a lifetime membership.
Bill Simmons sat down with Bill Russell for an exclusive NBA TV interview entitled "Mr. Russell's House".
Arthur Ashe Wins US Open Tennis Tournament in 1968 over Tom Okker
Arthur Ashe Wins US Open September 9, 1968 Forest Hills, New York Arthur Ashe won his first U.S. Open men's singles crown, defeating Tom Okker of the Netherlands 14-12, 5-7, 6-3, 3-6, 6-3 in the final. The 25-year-old Ashe, a lieutenant in the U.S. Army, played as an amateur and was ineligible to receive the $14,000 first prize in the $100,000 event - the richest tournament in tennis history. Ashe, a resident of Richmond, Va. collected $280 in expenses, at $20 per diem for 14 days, including two days of practice.
TV Show of the Day
Peyton Place - 1966 episode
Fleetwood Mac | Destiny Rules | A Documentary of the band
Babe Ruth Soars to 60 Home Runs in 1927
Babe Ruth Soars to 60 Home Runs in 1927 September 30, 1927 Yankee Stadium Attendance 10,000 With one out in the eight inning, Babe Ruth swung and the crack of the bat was unmistakable. A hard liner trying to hook foul found the right field bleacher 10 feet fair for his 60th homerun, a milestone thought to be impossible. Tom Zachary pitching for the Washington Senators threw a wicked curve ball that will ensure his infamy in baseball's history books. Babe made his triumphant, almost regal tour of the paths, touching each bag firmly and carefully. Hats were tossed in the air, papers were torn up, and the late season crowd celebrated the moment. The hit was a game winner in a 4 – 2 win. Pitching great Walter Johnson closed out his illustrious career the same game with a ninth inning pinch hitting appearance.
Interview of the Day
Bill Gates 1996 interview | Charlie Rose
The Warner Brothers move west and set up their West Coast Studios in 1919
In 1903, the four brothers Albert, Sam, Harry, and Jack Warner began in the film business as traveling exhibitors, moving throughout Ohio and Pennsylvania with their portable projector. By 1907, they were operating the Cascade Theatre in New Castle, Pennsylvania, with Albert and Harry selling tickets, Sam ran the hand-crank projector while Jack sang "illustrated" songs during the intermissions to sister Rose's piano accompaniment. Within the year, they had opened two more theaters in New Castle. They soon realized that the large profits from movies would come not just from distribution and exhibition, but also from production, and they moved to California and established a small production base in Culver City. Their first full-scale picture, My Four Years in Germany, premiered in 1918 and grossed an amazing (for that time) $1.5 million. Later that year, they purchased property at 5842 Sunset Boulevard for $25,000, and the Warner Bros. West Coast Studios was born. They incorporated their fledgling movie company on April 4, 1923, and in 1924, they created the world's first "four-legged superstar," Rin Tin Tin. In 1927 they released the world's first "talkie," The Jazz Singer, and set a tone of innovation and influence that would become synonymous with the name Warner Brothers.
Classic Scenes from Maine
Great Playmakers
Walt Clyde Frazier
Tiny Nate Archibald
Dave Bing
Larry Bird
Magic Johnson
Walt Clyde Frazier
Tiny Nate Archibald
Dave Bing
Larry Bird
Magic Johnson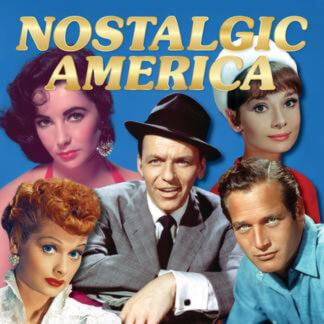 Collectible Editions
You have a choice of three versions of our collectible edition to select from. 52-pages, 100-pages (special oversized edition) and our 104-page version (hard cover). Enjoy your stroll down memory lane!
Learn More »
Looking for More?
Fret not, we've got more! Pick a category below to see what we've got.