Clip of the Day
The Beatles - John Lennon, Paul McCartney, George Harrison and Ringo Starr first press conference at JFK airport in New York in 1964
Americana
CBS shares the broadcast of Walter Cronkite announcing the take off of Apollo 11
Walter Cronkite reflects on his on-air commentary about the Vietnam war
AMERICAN NOSTALGIA: The 1950s Thanksgiving
Explore America
Take a walk on the Brooklyn Bridge
Make Way for Ducklings - The Swan Boats in Boston are a magical tradition
The Swan Boats are the harbinger of spring to native Bostonians. Famed in the stories Make Way for Ducklings and The Trumpet of the Swan, the Swan Boats are the only boats of their kind in the world! For over 120 years, the Swan Boats have appeared in Boston's Public Garden, the first public botanical garden in the United States, established in 1837 This Boston tradition dates back to 1877 when Robert Paget was granted a boat for hire license by the City of Boston. He developed a catamaran which housed a paddle wheel arrangement that was foot-propelled. To cover the captain, Robert suggested a swan! The idea came to him from his familiarity with the opera Lohengrin. The opera is based on a medieval German story in which Lohengrin, a knight of the Grail crosses a river in a boat drawn by a swan to defend the innocence of his heroine, Princess Elsa. Robert lived only one year after the first Swan Boats were launched. His wife Julia, a young widow with four children, assumed full management of the new enterprise. In 1914, Julia's youngest son, John carried on the family tradition. The current fleet consists of six boats, the oldest of which was built by John in 1918. John and his wife Ella raised six children, all of whom spent many summers working on the boats. John's son Paul took over the helm in 1969. The tradition, which began over 120 years ago, has grown to become a symbol of Boston and the city's unique blend of history and beauty.
JUDY COLLINS, PETE SEEGER - "This Land Is Your Land" with ARLO GUTHRIE & FRED HELLERMAN 1976
In control of the situation
Documentary of the Day
The World of Jim Henson - creator of the Muppets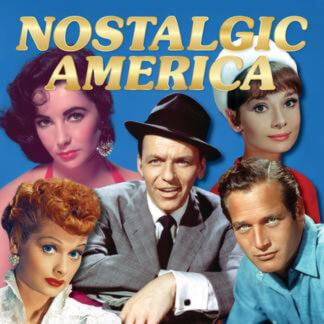 Collectible Editions
You have a choice of three versions of our collectible edition to select from. 52-pages, 100-pages (special oversized edition) and our 104-page version (hard cover). Enjoy your stroll down memory lane!
Learn More »
Looking for More?
Fret not, we've got more! Pick a category below to see what we've got.