Photo of the Day
A NATIONAL GEOGRAPHIC MOMENT
Americana
Gala Opening of Aspen Is Hailed as a Sensational Success in 1947
Gala Opening of Aspen Is Hailed as a Sensational Success Aspen, Colorado January 12, 1947 As the brilliant sun plunged behind the Maroon Bells late this afternoon, our town clearly has established itself as the skiing capital of America. Aspen was left exhausted and snow burned after two days of mountain grandeur and spectacular skiing. Invited celebrities from NY, Chicago, and Denver packed the special trains to Aspen to attend a star studded weekend featuring a formal ball at the Hotel Jerome, an exhibition of night skiing, slalom races and fashion shows. The official ski opening was Saturday when everyone rode the longest chair lift in the world, 14,000 feet up Ajax mountain and skied down Roch Run. A highlight of the morning festivities was witnessed by a hushed crowd of 400 who sucked in their breaths almost as one person as Barney McLean and Gordon Wrenn together soared over their heads off of Aspen's 60 meter ski jump in a breathtaking dual jump measuring 190 feet. On Saturday evening the guests attended various house parties hosted by the locals, viewed a fashion show at the Isis presented by Miss Ruth Humphries and Mike Magnifico and viewed "The Ski Chase" a European motion picture featuring skiing in the Alps. Many of the visitors were in bed early so they could take the 7am train back to Denver. This is a dream come-true for Chicago financier Walter C. Paepoke who envisioned this scenario many years ago. Bravo!
Charles Osgood reports on the creation of the famous CBS eye logo
Ford Town - Promotional Day
Summertime in America
Woodstock
The Plains of Texas
Catch a ballgame at Fenway
Summer Music Festivals
Woodstock
The Plains of Texas
Catch a ballgame at Fenway
Summer Music Festivals
Documentary of the Day
ABC aired a two-hour special | "Peter Jennings: Reporter" | August 10, 2005
Peter Jennings Peter Charles Archibald Ewart Jennings was born July 29, 1938 in Toronto, Canada Former ABC News President Elmer Lower discovered Mr. Jennings while he was a co-anchor at the CTV. Jennings was named anchor and senior editor of World News Tonight in 1983 replacing Frank Reynolds.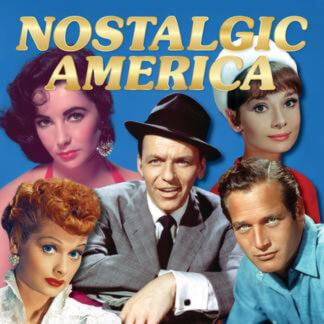 Collectible Editions
You have a choice of three versions of our collectible edition to select from. 52-pages, 100-pages (special oversized edition) and our 104-page version (hard cover). Enjoy your stroll down memory lane!
Learn More »
Looking for More?
Fret not, we've got more! Pick a category below to see what we've got.