December 11, 1980
Today In History
"Magnum P.I." starring Tom Selleck premiers on CBS
Private Investigator Thomas Magnum likes the good life. How could he not when serving as the permanent 'house guest' of celebrated author Robin Masters at his luxury Hawaiian getaway. Magnum helps the unseen millionaire with security and in return he gets to live in paradise, drive his employer's Ferrari 308 GTS and romance those beautiful Hawaiian ladies. Magnum takes on only cases that suit him but they usually end up bringing him face to face with drug dealers, assassins and brutal thugs, and he enlists the help of his ex-marine buddies T.C. and Rick when the action gets tough. But the one constant thorn in his side is by-the-book, ex-British Army Sergeant Major Higgins, who rules the estate as with strict regime with the aid of two Doberman Pinschers.
Remember When
VJ Day - Crowd celebrates in Times Square, NYC
TIMES SQUARE CELEBRATES It 's not a square at all. Just a ten-block bowtie where an old Indian trail – Broadway – meets Seventh Avenue. Long Acre Square, as it was known in the 1800s was a busy commercial center, a fancy neighborhood, a secretive address for brothels and the home of horse stables. The New York Times built its headquarters there and convinced the city to change the area's name to Times Square on April 8, 1904. That October, the Times Square subway station opened, and then on December 31, 1904, the official opening of the Times Building was accompanied by a New Year's Eve celebration.
Bobby Orr, incredible!!!
Bobby Orr only played in the NHL for 12 seasons (10 with the Boston Bruins) and retired when he was just 30 years old, but he certainly left his mark on the sport. Remembered as one of the all-time great defensemen, Orr showed that defensemen can also be great offensive contributors. Orr scored over 30 goals in 5 different seasons, including 46 goals in 1974-1975, and he is the only defenseman ever to led the league in scoring, a feat he accomplished twice. He won the Calder Trophy for top rookie in 1966-1967, then went on to win 8 consecutive Norris Trophies for top defenseman, and 3 consecutive Hart Trophies for the league's MVP. Orr led the Bruins to 2 Stanley Cup Championships and is perhaps best remembered for his overtime Cup winning goal in 1970. His flying through the air while scoring that goal is one of the games, and perhaps all of sports most iconic images. Orr was elected the Hall of Fame in 1979.
Song of the Day
Elvis Presley | Bridge Over Troubled Water
Diana Ross Inside The Actors Studio | Opening Segment
Explore America
Go to a Saturday Afternoon Matinee at your local movie theater
Variety Themed Television Shows
The Carol Burnett Show
Saturday Night LIVE
The Ed Sullivan Show
American Bandstand
Sonny and Cher
The Carol Burnett Show
Saturday Night LIVE
The Ed Sullivan Show
American Bandstand
Sonny and Cher
TV Show of the Day
TELEVISION: Route 66 - Somehow it Gets to Be Tomorrow
TV Series: Route 66 Airing every Friday from October 1960 to March 1964, Route 66 starred Martin Milner as "Tod Stiles" and George Maharis as "Buz Murdock". The show featured the stars moving from town to town in a Corvette Convertible, and involving themselves with the struggles of the local people. The theme song, composed and performed by Nelson Riddle, became a major hit in pop circles.
All in the Family | Second Pilot | Those Were The Days | Part 1
ALL IN THE FAMILY Debuted on January 12, 1971 This was a groundbreaking show. All In The Family became one of the most influential comedies in television history and made an immediate impact on the entire television industry. It pioneered a whole new brand of realistic, frank and hard-hitting satire based on the real world. The sitcom revolves around blue-collar worker Archie Bunker and his family. Bigoted, opinionated and uneducated, Archie makes no bones about his racial and political views, which are borne out of every negative stereotype imaginable. His "better half," his wife Edith, who he not-too-affectionately refers to as "Dingbat," is ditzy and subservient, but her sweetness and good heart provide a perfect balance for the harsh character of Archie. Also residing in the Bunker house are Archie's daughter Gloria and her college student/husband Michael. Starring Carroll O'Connor, Jean Stapleton, Sally Struthers, and Rob Reiner
Connie Hawkins playing in high school at Boys High in New York
Interview of the Day
Barbra Streisand RARE interview | 1966
FDR Radio Broadcasts
"Good evening, friends". Roosevelt's first fireside chat was March 12, 1933. This was the first of a series of 30 radio broadcasts to the American people reassuring everyone that the nation was going to recover. He shared his hopes and plans for the country. The chats ranged from fifteen to forty-five minutes and eighty percent of the words used were in the one thousand most commonly used words in the English dictionary.
Harry Belafonte gives an inspirational introduction to the original production of HAIR on the 1969 Tony Awards
Harry Belafonte ... The "King of Calypso" is perhaps best known for singing "The Banana Boat Song", with its signature lyric "Day-O".
The Media
Charles Kuralt
Cronkite | the weather man
Walter Winchell
Hugh Downs
Matt Lauer
Charles Kuralt
Cronkite | the weather man
Walter Winchell
Hugh Downs
Matt Lauer
The Babe
Batting Practice
Calling his shot
Always with his fans
with Lou Gehrig
Retiring his number 3 at Yankee Stadium
Batting Practice
Calling his shot
Always with his fans
with Lou Gehrig
Retiring his number 3 at Yankee Stadium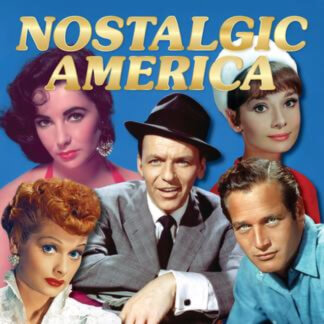 Collectible Editions
You have a choice of three versions of our collectible edition to select from. 52-pages, 100-pages (special oversized edition) and our 104-page version (hard cover). Enjoy your stroll down memory lane!
Learn More »
---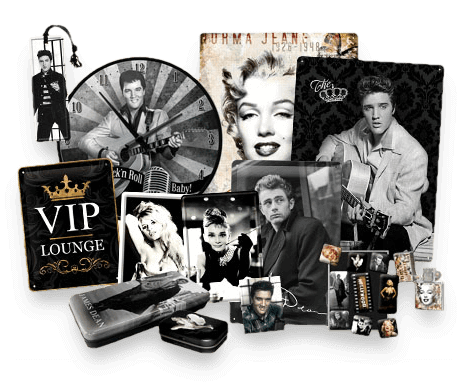 Nostalgic Gifts...
Looking to get someone a piece of history that they'll love? Check out our hand-picked suggestions for the best memorabilia and nostalgic themed items at our online store!
Visit Our Store »
Looking for More?
Fret not, we've got more! Pick a category below to see what we've got.