February 27, 1827
Today In History
New Orleans held its first Mardi Gras celebration
On this day in 1827, a group of masked and costumed students dance through the streets of New Orleans, Louisiana, marking the beginning of the city's famous Mardi Gras celebrations. The celebration of Carnival or the weeks between Twelfth Night on January 6 and Ash Wednesday, the beginning of the Christian period of Lent–spread from Rome across Europe and later to the Americas. Nowhere in the United States is Carnival celebrated as grandly as in New Orleans, famous for its over-the-top parades and parties for Mardi Gras or Fat Tuesday, the last day of the Carnival season. Though early French settlers brought the tradition of Mardi Gras to Louisiana at the end of the 17th century, Spanish governors of the province later banned the celebrations. After Louisiana became part of the United States in 1803, New Orleanians managed to convince the city council to lift the ban on wearing masks and partying in the streets. The city's new Mardi Gras tradition began in 1827 when the group of students, inspired by their experiences studying in Paris, donned masks and jester costumes and staged their own Fat Tuesday festivities.
Remember When
Historical Hannibal, Missouri | established in 1819 | America's Hometown | Mark Twains home
The US Government issued a 640 acre land certificate in what is now Hannibal, Mo. to Abraham Bird after he lost his original land in the powerful New Madrid earthquake of 1811. Hannibal was officially founded in 1819 by Moses Bates. He and Jonathan Fleming built the first building in town, a log cabin, near the corner of North Main and Bird Streets. Bates also owned the first steamboat in town, the General Putnam. In 1830, the population was only 30. However, when Hannibal became chartered as a city in 1845, James Brady became the town's first mayor, and the city soon grew to 2020. The early industries in Hannibal were pork packing, soap and candle making, coopering, milling of lumber, milling of grain, rope making, and tanning. Flat boats laden with grain and hemp tied up at the waterfront, livestock fattened in the back country were driven to Hannibal to market, logs were floated down from Wisconsin and Minnesota and converted into boards as sawmills flourished. In 1830, the first school was built on the city square. A year later in 1831, the first river ferry boat to the Illinois side, owned by Samuel Stone, was operating. Six years later in 1837, the first newspaper, the Commercial Advertiser, opened for business. The first railroad to cross the state of Missouri, the Hannibal & St. Joseph Railroad, was completed in 1859. The first run in 1860 carried the Pony Express mail across the state to St. Joseph. It was led by a skillful engineer, Addison Clark. Well known residents of Hannibal are Samuel Langhorn Clemens ( Mark Twain), born (1835) in Florida, Missouri but lived and grew up in Hannibal from 1839-1853. Molly Brown, who earned her name by surviving the sinking of the Titanic, was born in Hannibal, Missouri in 1867, and Cliff Edwards was there in 1902. He was better known as Ukelele Ike, and is best remembered as the voice of Jiminy Cricket in the Walt Disney movie Pinocchio and for his recording of When You Wish Upon A Star from the same movie.
Lee Trevino - "Amazing golf pointers"
July 24, 1983: The Pine Tar Incident | George Brett's potentially game-winning home run is ruled an out due to an illegal bat
GEORGE BRETT - 'THE INFAMOUS PINE TAR GAME' On July 24, 1983, in Yankee Stadium, the Yankees led the Royals 4-3 with two outs in the top of the ninth inning. Down to their last out, George Brett came to bat with one runner on base. He belted a two-run home run off of Rich Gossage, giving the Royals a 5-4 lead. Yankee Manager Billy Martin charged the field demanding that Home Plate Umpire Tim McClelland inspect Brett's bat for too much pine tar. McClelland measured the bat across the width of home plate and ruled that Brett had pine tar too far up on the bat in violation of Rule 1.10(b). As a result, McClelland called Brett out for using an illegal bat, resulting in the final out of the game and a Yankees victory. The Royals protested the game and later American League President Lee MacPhail reversed the ruling on the field, ordering that the home run should count and that the game should be resumed with two outs in the ninth and the Royals leading 5-4. On August 18, 1983, the final four outs of the game were played in Yankee Stadium, with the Royals holding on for a very unusual 5-4 win.
Song of the Day
Jackson Five | Michael Jackson Performance 1983
Meryl Streep Wins Supporting Actress: 1980 Oscars for Kramer vs Kramer
Explore America
Steven Spielberg Creations
The Color Purple
Indiana Jones
Close Encounters of a Third Kind
E.T.
E.T.
The Color Purple
Indiana Jones
Close Encounters of a Third Kind
E.T.
E.T.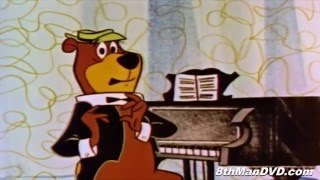 TV Show of the Day
THE YOGI BEAR SHOW - 1961
Gentleman's Agreement | directed by Elia Kazan and starring Gregory Peck - 1947
When studio chiefs heard about the making of "Gentleman's Agreement," they asked the producer not to make it, fearing its theme of anti-Semitism and racism would stir up a hornet's nest. Not only did production continue, but a scene was subsequently written into the script that mirrored that confrontation. The movie, directed by Elia Kazan, and starred Gregory Peck, Dorothy McGuire and Sam Jaffe, became Fox's top-grossing picture of the year in 1948 and won three Academy Awards for Best Motion Picture, Best Director, and Best Supporting Actress: Celeste Holm.
Rogers Hornsby and Hack Wilson
Interview of the Day
Orson Welles - Interview | 1974
Leonard Bernstein presents 7-year-old Yo-Yo Ma's high-profile debut for President John F. Kennedy
On November 29, 1962, a benefit concert called "The American Pageant of the Arts" was held with "a cast of 100, including President and Mrs. Kennedy, Dwight D. Eisenhower, Leonard Bernstein (as master of ceremonies), Pablo Casals, Marian Anderson, Van Cliburn, Robert Frost, Fredric March, Benny Goodman, Bob Newhart and a 7-year-old Chinese cellist called Yo-Yo Ma.
Karen Carpenter and John Denver Duet TV Special 1976
Classic Americans
Chuck Yeager
Bing Crosby
Branch Rickey
Frank Lloyd Wright
PT Barnum
Chuck Yeager
Bing Crosby
Branch Rickey
Frank Lloyd Wright
PT Barnum
Classic Sports Images
Ali - Frazier
Bobby Thomson's Home Run
Bill Russell
Bucky Dent's famous Home Run in 1978
Joe DiMaggio Homers to keep his streak alive in 1941
Ali - Frazier
Bobby Thomson's Home Run
Bill Russell
Bucky Dent's famous Home Run in 1978
Joe DiMaggio Homers to keep his streak alive in 1941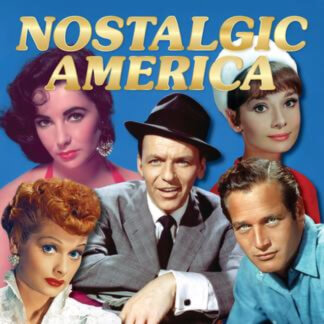 Collectible Editions
You have a choice of three versions of our collectible edition to select from. 52-pages, 100-pages (special oversized edition) and our 104-page version (hard cover). Enjoy your stroll down memory lane!
Learn More »
---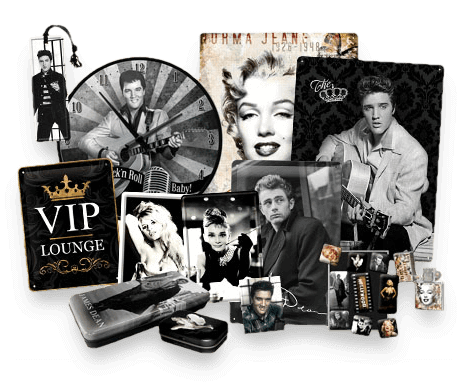 Nostalgic Gifts...
Looking to get someone a piece of history that they'll love? Check out our hand-picked suggestions for the best memorabilia and nostalgic themed items at our online store!
Visit Our Store »
Looking for More?
Fret not, we've got more! Pick a category below to see what we've got.